Emobility infrastructure
for CleanAirZones
around UK Local Authorities
UK Government introduced Air Quality Plan with intention to reduce NO2 concentration across most polluted authorities over the country. Exlabs has been engaged to participate in the delivery of a digital infrastructure enabling control over vehicle access to Clean Air Zones. 
The goals for this project were as follows:
• Build a distributed, serverless infrastructure and ensuring high availability for each component of the system and guaranteed SLA operation; 
• Assemble and introduce a harmonious, cross-functional team to work on the platform;
• Operate in a complex stakeholder landscape from multiple Public Sector-related bodies, largely new to agile and new to digital.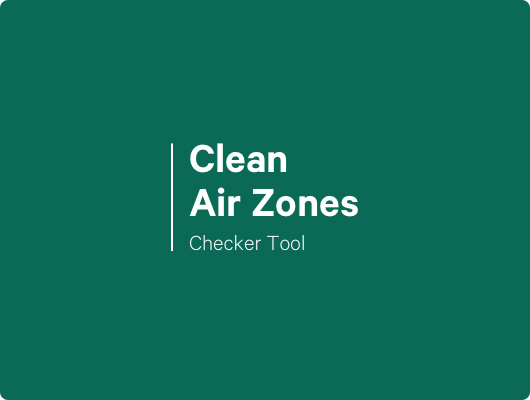 To meet tight deadlines and vast system requirements, client was looking for a new team to quickly build up and support product development in areas of Charging Clean Air Zones modules right up to payment reconciliation and settlement. 
Exlabs managed to provide the following:
• Onboarding multidisciplinary team of domain experts
• Iterative improvements to all teams we led or supported, setting up bold goals for our developers and teams.
• Setting up a distributed, serverless infrastructure on AWS Cloud
Client chose Exlabs for the following reasons:
• Exlabs is recognised  consultancy with expertise in building highly-scalable and resilient cloud native platforms
• Exlabs provided high level of flexibility of services
The project itself was a huge test of our abilities to deliver platform serving millions of drivers across all UK. That's why we are especially happy of the results and successful implementations.​

Peter Kolka,
Managing Director
With the technical part of the programme delivering ahead of schedule, it was easier for the Local Authorities and Central Government units to focus their efforts on coordinating the other areas of the project, including customer support and onboarding and education of the business customers.
An early release of the vehicle's Clean Air Zone compliance checker tool allowed the public to understand the upcoming requirements ahead of the full launch, further strengthening the case for a lasting change of driver behaviour and exceeding the very strict standards of the Government Digital Service (GDS).
Would you like to be up to date?
Keep up with Exlabs Weekly Newsletter!