Are you ready for the Intelligent Connected World?
Forward-thinking companies work with Exlabs to transform their software environments into collaborative and automated digital ecosystems.
Data
Automation
Reliable support in leveraging data for safe & efficient digital transformation
Platform
Enablement
Tailor made digital platform solutions compliant with highest security & governance standards
Process
Automation
Providing proven automation solutions with trackable processes and acceptance-retrieval features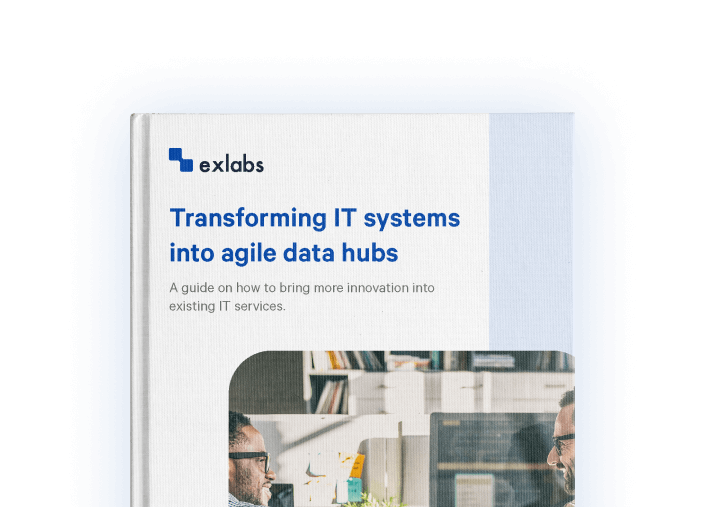 Transforming IT systems
into agile data hubs
Read the guide on how to manage complex IT premises and still be open for innovation, use of new technologies, and don't suffer from the maintenance burden.
Our partners needs in the first place.
Flexible
solutions
We provide flexibility always tailored for the specific needs of your business
Transparent
partnership
We treasure relationships - credibility & honesty is the key
Craftsmanship
& Security
We follow highest quality standards matching needs of highly regulated markets